We envision a flourishing city.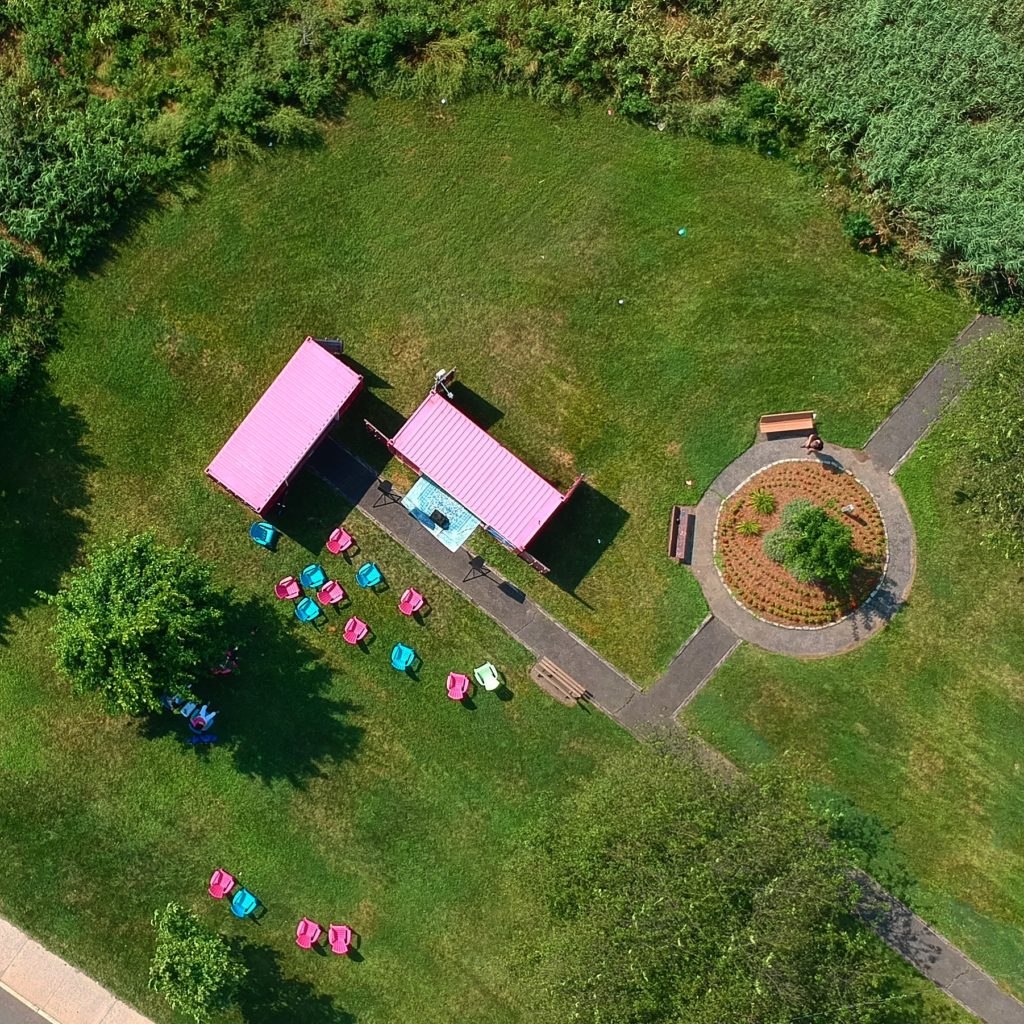 Norwalk 2.0 exists to engage residents locally, enhance public space and improve city quality of life. We are a consultancy using economic development, data, and creativity to create public engagement projects that make cities better.
We do this by bringing art and artists to public spaces, sparking ideas about how to make the city better, and creating fun.
What is public art and what can it bring to a neighborhood?
Public art is permanent or temporary elements of a public space that are designed by artists, reflect an awareness of the site, and often involve community engagement and collaboration.
Culture: Public art project contributes to the Norwalk's identity as an arts and innovation hub and as a center for creativity.
Community: Public art project fosters community pride, ownership and a sense of belonging.
Design: Public art contributes to the quality of Norwalk's built environment.
We engage residents, businesses, and community organizations to work together and create an authentic, creative, economically diverse, and sustainable future. We provide education and insights into supporting a new creative economy, organize events to encourage networking and the sharing of ideas, and promote organizations and initiatives in the greater Norwalk community.
Create landmark artworks that become part of the City's cultural landscape.
We help make the most out of local experiences. That means getting past who has the best pizza, to understanding how to make sense of local issues and where to go for things that enhance the fun of living here.
We've been immersed in that journey ourselves, so we understand how to address this need. We realized that doing the same old thing over and over was a broken system. So we've made something different — media and experiences that are created by and with people, not just for them.
We are 'hi-tech' and 'high-touch' believing that community engagement is best achieved using a combination of in-person and technical interaction. Norwalk 2.0 serves area residents, businesses, and visitors.
Over eight thousand people have attended a Norwalk 2.0 project over the past nine years. Norwalk 2.0 has produced public art events, community-focused support for local non-profits, Street Beautification plans, and workshops, talks, explorations, and exhibits.
Big changes start with little projects and every project starts with a team.  Norwalk 2.0 is here to get your journey started.
Why Norwalk 2.0?
Norwalk 2.0 is more than just another non-profit, non-governmental agency. Norwalk 2.0 represents a new way of tackling big problems and the little details, and a pragmatic approach to getting things done. We believe in social equity, we represent a reimagined future of Norwalk and its hundreds of neighborhoods.
TEAM MEMBERS
Jackie Lightfield and Maribeth Becker co-founded Norwalk 2.0 in July of 2010. Norwalk 2.0 is a 501(3)c.
Jackie Lightfield, Chief Problem Solver
Jackie is a civic entrepreneur who has lead tech startups as a writer, coder, designer, and futurist. She co-founded Norwalk 2.0 in 2010 and has led civi tech projects through The Stamford Partnership from 2013-2019. She experiments in digital media and develops strategic frameworks on how tech, the arts, and everyday living intersect.
Jackie is a hands-on technical leader whose expertise in IoT, AI, and ML blend practical applications with a civic focus. She has led and initiated projects that include; bringing Smart City applications to the City of Stamford and the City of Philadelphia. She designed an autonomous shuttle pilot project for the City of Stamford along with a LiDar and LoRa Wan backbone, introduced free public WIFI, and developed an IoT infrastructure pilot for real-time information tracking utilizing low powered sensors.
She is a strategic thinking troubleshooter with a track record of delivering solutions to complex problems. A background in tech development, management, and marketing allows her to easily work within a wide range of organizations and industries. Strong leadership abilities with a focus on amplifying the skills of those around her. She has worked with tech companies; MECA Software, blowtorch studios, US Daily Digital, AOL-Patch, Mainstreet USA, Inline Software, Microtech International, and SunStar on projects that helped companies like Schick, PowerSmart, Dun and Bradstreet, Iomega, Apple, and Disney, develop products.
Jackie Lightfield has produced interactive media applications including websites, mobile apps, and interactive exhibits. She specializes in information architecture and user interface.
Maribeth Becker, Chief Dot Connector 
Leaving no stone unturned, Maribeth Becker uses her inquisitive powers to solve the eternal questions that stymie most organizations. A community leader with hands-on experience, Maribeth blends intuitive analysis with her unique style and a flair for strategic planning. Her experience developing and organizing various groups is based on facilitating communication, increasing participation and effecting change. Her stints on diverse boards such as Connecticut Friends School, Norwalk YMCA, and the Norwalk Arts Commission play to her strengths of strategic thinking, vision, and finding connections between seemingly unrelated things. She is the Chief Dot Connector for Norwalk 2.0 and irresistibly bossy. She speaks marketing, collaboration, and English fluently, and often finds herself turning impossible dreams into fabulous projects.
BOARD OF DIRECTORS
PRESIDENT
Maribeth Becker
---
VICE PRESIDENT
Bruce Beinfield
---
CORPORATE SECRETARY
Diana Lenkowsky
---
BOARD MEMBERS
Suzanne Ancona
Lenny Dinardo
Jackie Lightfield
David Waters
---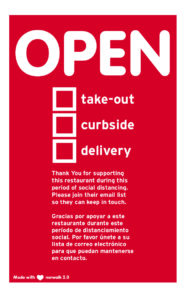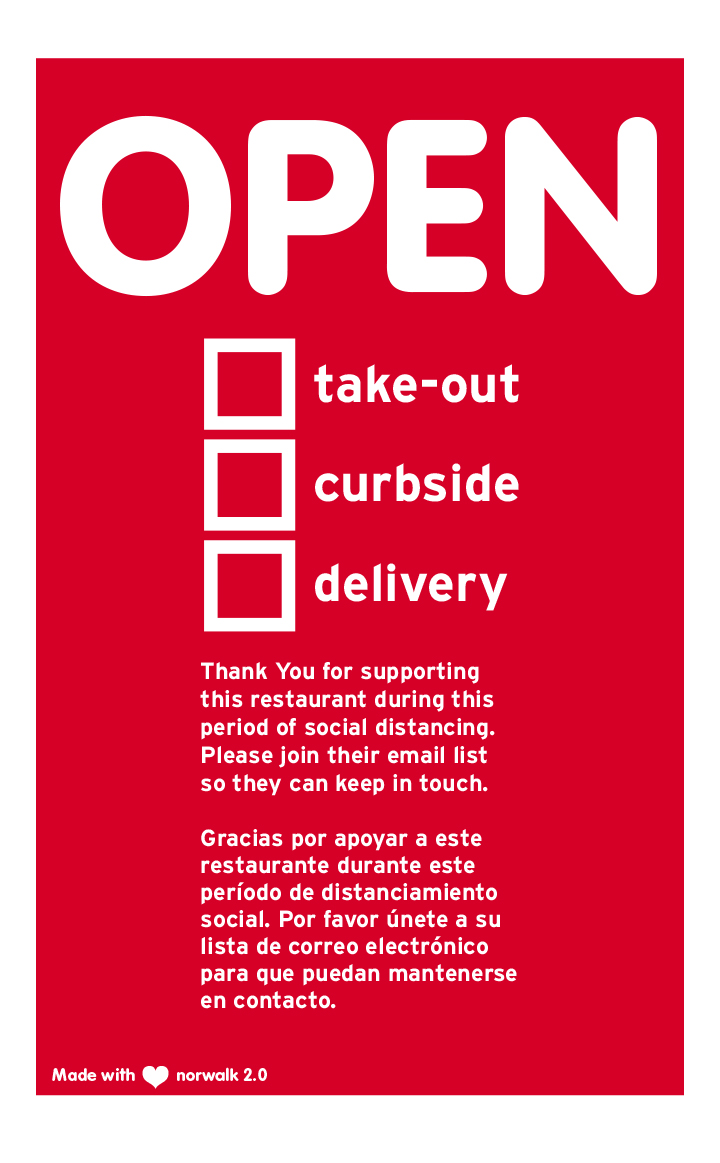 The restaurant industry is reeling right now with the mandated shutdowns of dining rooms all across Fairfield County. But here are some tips and a marketing toolkit to help amplify your local reach. 1. Social Media Likes Won't Pay the Bills. The algorithms are designed for the user, not for the businesses that try to reach their followers. You need to use social media to get people to sign up for your email list. Your email list will always reach more of your customers. 2. Nothing Else Matters